Bath

05:30 am to 06:15 am

Yoga

06:15 to am 06:45 am

Breakfast

06:45 am to 07:30 am

Educational Activities

07:30 pm to 12:30 pm

Lunch

12:30 pm to 02:00 pm

Other Activities

02:00 pm to 04:00 pm

Teamwork

04:00 pm to 05:00 pm

Sports

05:00 pm to 06:00 pm

Evening Prayer

06:00 pm to 07:00 pm

Meal

07:00 pm to 08:00 pm

Study

08:00 pm to 10:00 pm

Sleeping Time

10:00 pm
Stories
I aspire to be a Singer:
After the divorce of my parents, I and my brother got admission in Vatsalyadham. I and my brother Harsh believe that if we would have been brought up in the atmosphere of hatred and disputes, we wouldn't have been the person what we are today. Many times we get depressed due to the separation of our parents.
But Vatsalyadham has given us so much that we have no complaints from life. I want to become a singer and for that, I am also taking professional training. I study in Std X and know that there is a long way to go. If we would have been brought up at our home we would have never got the real education of life.
Vatsalyadham provides us an environment which inspires us to do great work in all sectors of life. Vatsalyadham has given me confidence that I will be successful one day and will shape all my dreams into reality.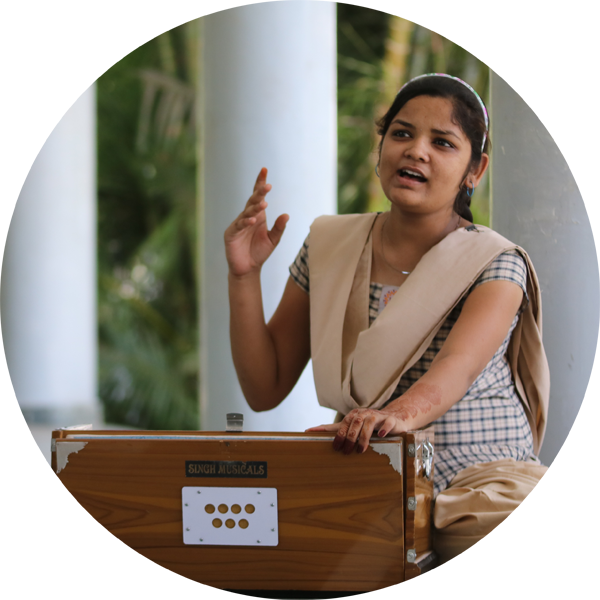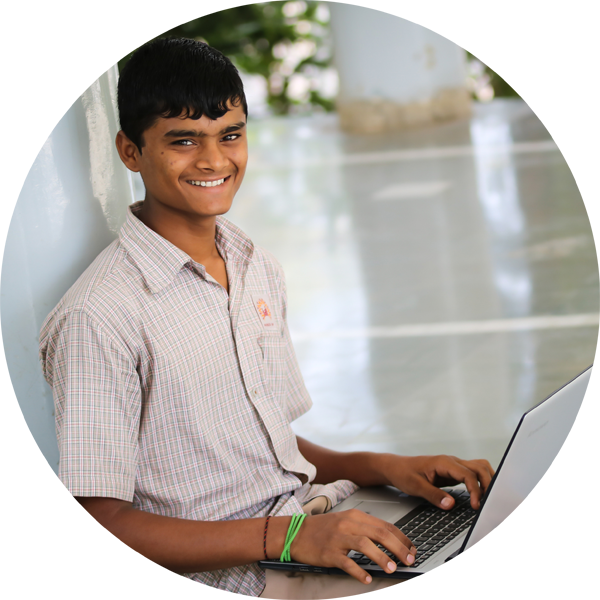 Even a homeless child can become a Computer Engineer:
It is very important that the society should come forward and make constructive efforts for the overall development of children, which is the need of this era. I study in Std X. When I was eight or nine years old, my mother left me and after some time my father also left me, their faded memories are still somewhere in my mind. I still remember those days when I used to wander here and there and eat anything available. While wandering one day I went to a police station and this gave me entry in Vatsalyadham.
In the beginning, many times I thought to run away from Vatsalyadham and even I tried it once. But when I escaped and came back to the society, I found the darkest side of society which would have never motivated me to move forward. I realized that I should be well educated to become self-reliant. Through education and training only I can achieve the goal of my life.
I want to become a Computer Engineer. Here at Vatsalyadham, I have a great opportunity to accomplish my dream.
Our Faith
At Vatsalyadham campus, the temple of Goddess Amba, Lord Shiva, and a Mosque is the prime example of secularism. The children of Vatsalyadham are not considered on the basis of religion and cast but given humanitarian values. They faith equally in Temple and Mosque and learn values of equality of religion and secularism in their way. It is a symbol of symbols of faith in one god, one religion that is humanism, at Vatsalayadham.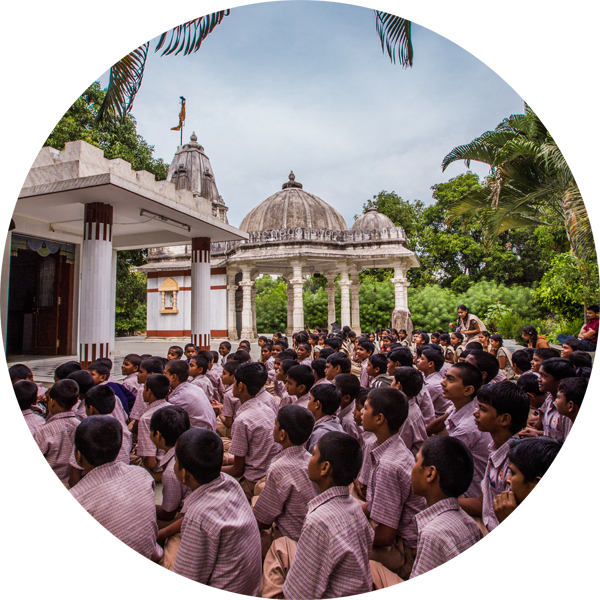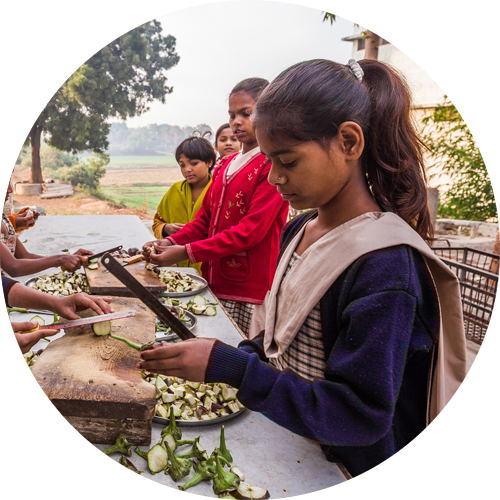 Growing Your Own Food
Following the ideology of Mahatma Gandhi, Vatsalyadham inculcates the value of self-reliance among children. Vatsalyadham ensures that every child is empowered to thrive. The philosophy gives immense opportunities to children to unlock their full potential, showing them possibilities to grow in a wonderful environment. Daily routine and activities of students at Vatsalyadham are organized in such a way that it teaches them the principle - to consider each and every work equal and to move forward with positive attitude, irrespective of unfavorable circumstances.
In evening, between 4:00 pm to 5:00 pm, a well-designed group of students participate enthusiastically in the activities like gardening, farming, cleanliness of the premises, maintenance of plants and trees of the campus, reading books in the Library and many more.
The objective of all these activities is to assimilate the lesson of self-sufficiency among students.
Mess
Physical development and mental development are the most important factors for the overall development of the child. Affordable diet for physical development is essential. Vaastasalayamvadhi child is kept vigilant enough to get quality and nutritious meals. Breakfast, lunch and evening meals are provided in the morning according to a balanced menu. In order to make Vatsalayadham's child physically fit and physically, mentally intelligent development is complete. The quality of food is emphasized on the basis:
• Meal arrangements as per menu
• Pure milk management from the Gaushala of the institute
• Green vegetables are used seasonally
• Organic Vegetables.
• Use of quality lentils.
• Food preparations in less oil and spices.